Host a Five Women Five Journeys Event!
Five Women Five Journeys: How Different Are We? is a unique panel discussion featuring five women of five different faith traditions telling their stories. They discuss how their childhood impacted their beliefs, challenges women face in their faith tradition, misunderstandings about their religion, and how connecting with members of different faiths has enriched their lives.
WISDOM presents Five Women, Five Journeys to dozens of schools, houses of worship and organizations each year. We would love to share it with your organization. Please contact Paula Drewek at drewekpau@aol.com for more information.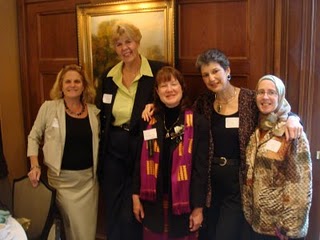 Five Women, Five Journeys – Sharing the Wisdom of Friendship & Faith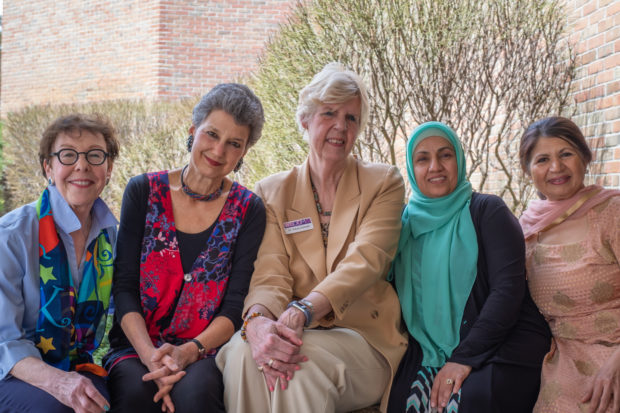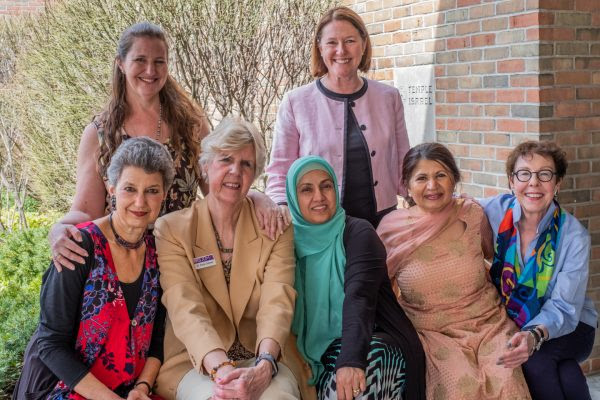 The following is an excerpt from a recent Five Women Five Journeys program featuring:
Gail Katz (Jewish): Co-Founder and President of WISDOM; retired ESL teacher and Diversity Club Sponsor in the Berkley School District, Education Chair of the InterFaith Leadership Council of Metropolitan Detroit, and Social Action Committee member of the Temple Israel Sisterhood Board.
Paula Drewek (Bahá'í): Past President, WISDOM, retired Professor of Humanities and Comparative Religion, Macomb Community College; Fulbright scholar, now devoting much of her time to interfaith work.
Parwin Anwar (Muslim): Multilingual educator in the Macomb Intermediate School District and lecturer with more than 22 years of experience specializing in international relations. A graduate of Kabul University, Parwin emigrated from Afghanistan to Pakistan having survived a harrowing escape from her war-torn homeland.
Raj Chehl (Sikh): Psychotherapist and Founder of WiseLife LLC, Raj is a mom, yoga instructor, speaker, author, entrepreneur and co-host of the online radio show "Living Life Powerfully."
Maryann Schlie (Unity): Wisdom Board Member, consultant to business and houses of worship in areas of leadership and systems thinking. Certified in programs including Lombard to train trainers. Moderator: Teri Weingarden (Jewish) WISDOM Board President.
"Friendship is richer when we discover it on the other side of a barrier we did not expect to cross."
Questions? To learn more about WISDOM or to inquire about a Five Women Five Journeys Program for your organization, contact us.