Now in its 11th year, WISDOM (Women's Interfaith Solutions for Dialogue and Outreach in MetroDetroit) is a 501(c) non-profit corporation comprised of women from eight different religions on its Board of Directors and more than 800 subscribers to their newsletter. Over the years, women of WISDOM have grown together and touched thousands of lives in Metro Detroit through their social action and educational programs, their interfaith work and their shared stories published in two editions of their book, Friendship & Faith: The Wisdom of Women Creating Alliances for Peace.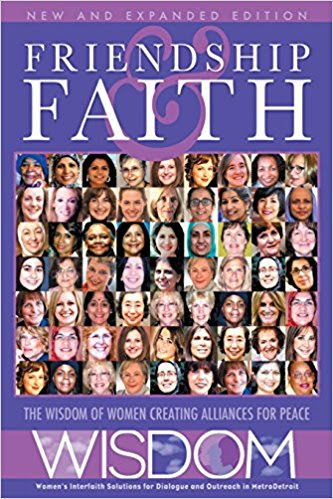 Friendship & Faith, a New and Expanded Edition, published 2017
Buy this ground-breaking book and spread the news.
Help Make Peace, 1 Friend at a Time…